Woah, lotta Info!
A blog with a bit of everything
menu

Sunday, September 21, 2014
My site I put together about supplements, flavorings, herbs, etc
Check it out!
My personal style is similar to that of Katy Perry, Nicki Minaj (when she styled herself similar to Katy Perry). I love the cute, innocent, yet weird and crazy look. My personality is outgoing, weird, cute, shy, bubbly, and childish. So here it is, my collection of things I would wear.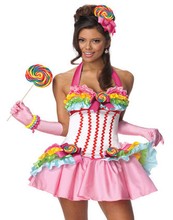 My Ebay list of the cute, weird, pastel,bubbly clothing style I love.
Saturday, September 20, 2014
Seeds of Change's learning center. Has informative information about how to grow plants, how to plant, plan how to grow plants correctly, and how to harvest.
Check out the learning center
"When you're fat and in love, people expect you to be insecure. Those people clearly haven't met anyone like Rachel Wiley before.Here, she lays down some honest truth about what it's like to be loved by someone skinnier than you. It goes against everything the media tells us about being fat, and it might make you uncomfortable (although it shouldn't), so give her a fair hearing, OK?"
Credit